A Cutting Board
Finished this cutting board yesterday. Made from oak and walnut. I love the grain on this, it's wild and varied and unexpected. Measures about 8″x12″ with rounded corners and two usable sides.
The knot at the top is filled in with clear epoxy, which worked well and is a nice detail. I'm curious to see how it will wear over time.
Finish is a beeswax+mineral oil blend from Howard called Butcher Block Conditioner. Wood is from Urbanwood.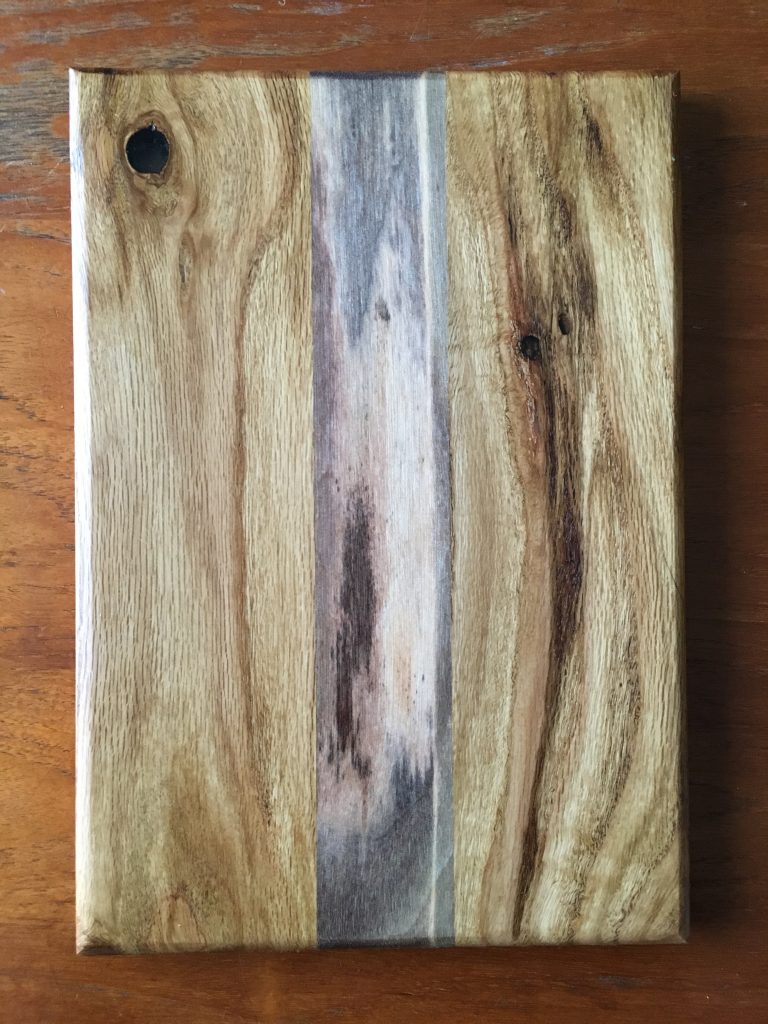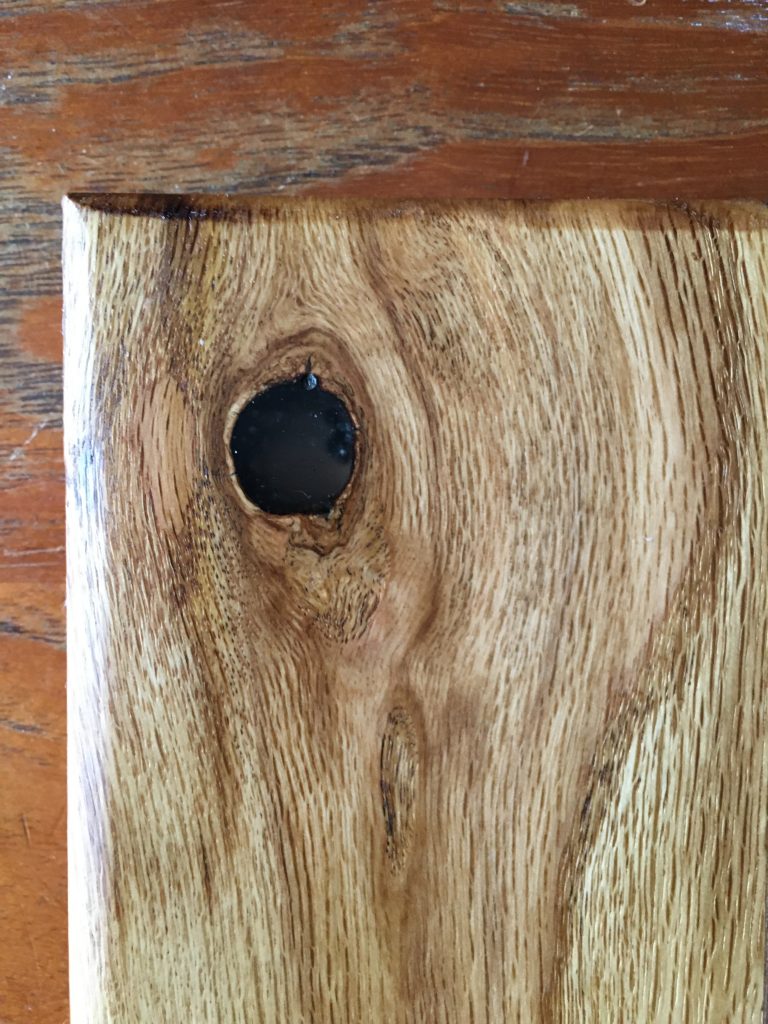 If you like the look of the above and would like one of your own, I'm open for commissions. Contact me and we can figure out a price and delivery date!
A Cut
About halfway through making this I did something very dumb and ended up with four stitches in the side of my index finger. I'll spare you the details, but will tell you the lesson I learned:
Your hand is not a clamp. Never use it as one, even if it seems convenient.
It was nice to confirm that my chisel sharpening technique is good. The wonderful person who stitched me up said it was a clean cut. Something I do after I hurt myself is google for similar injuries. It's comforting knowing you're not alone and a great relief when you don't pull up any obits.
Due to the circumstances, I'm going to keep this cutting board because you should always keep your enemies close.