Made this stand to display a single card from the Inquire Within Oracle Deck. There's a slot to hold the deck in its box and a slot to hold the card.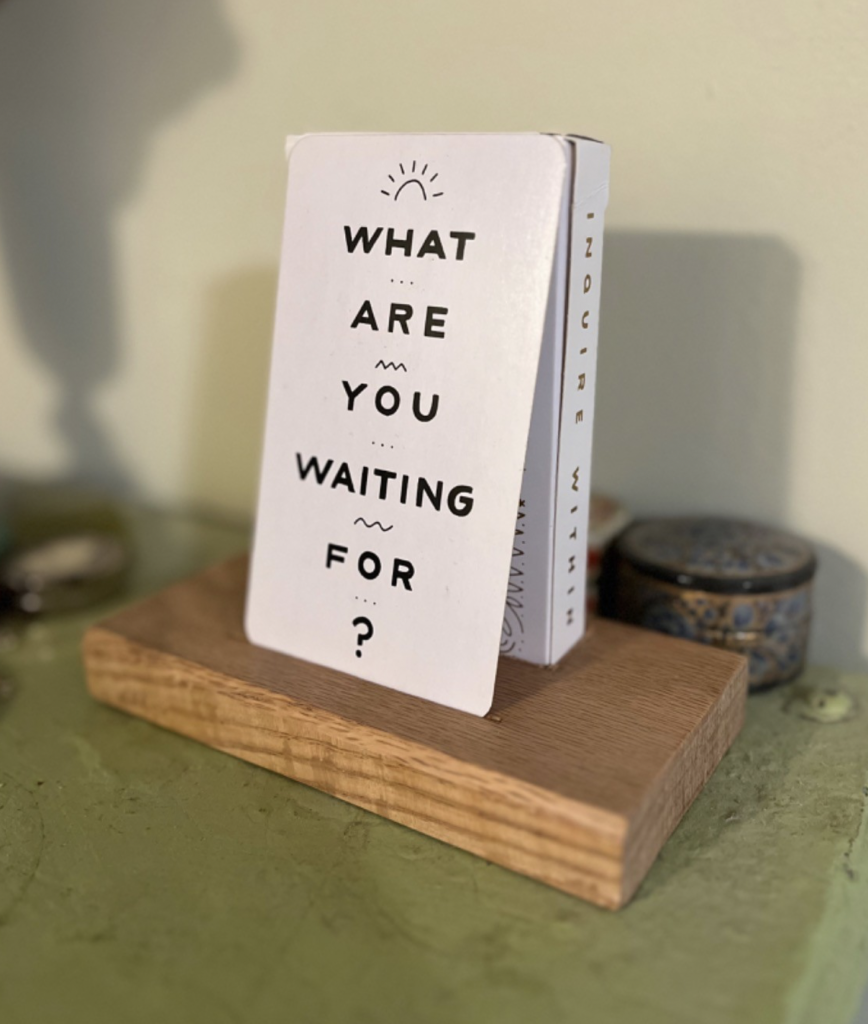 My wife puts a card out every once in a while and this one hit me hard. I have not been woodworking much lately because I've been waiting for a "perfect" project to work on rather than just doing it for the joy of it.
Woodworking is not really "worth" my time. In just about every situation I'd save money and time by buying something off the shelf. But! That's not the point.
Also, like, you can't easily buy whatever it is that I made. I don't even have a proper noun to refer to it.
Maybe if you had that noun in hand you could search and find something like this, but this one? You can't buy this one.
Process
I cut the board to length and width the bandsaw from a scrap I had on hand. The slots were made custom to the deck and card. For the mortise I drilled out most of it with a forstner bit and then finished it with a chisel. To add stability and protection I added leather.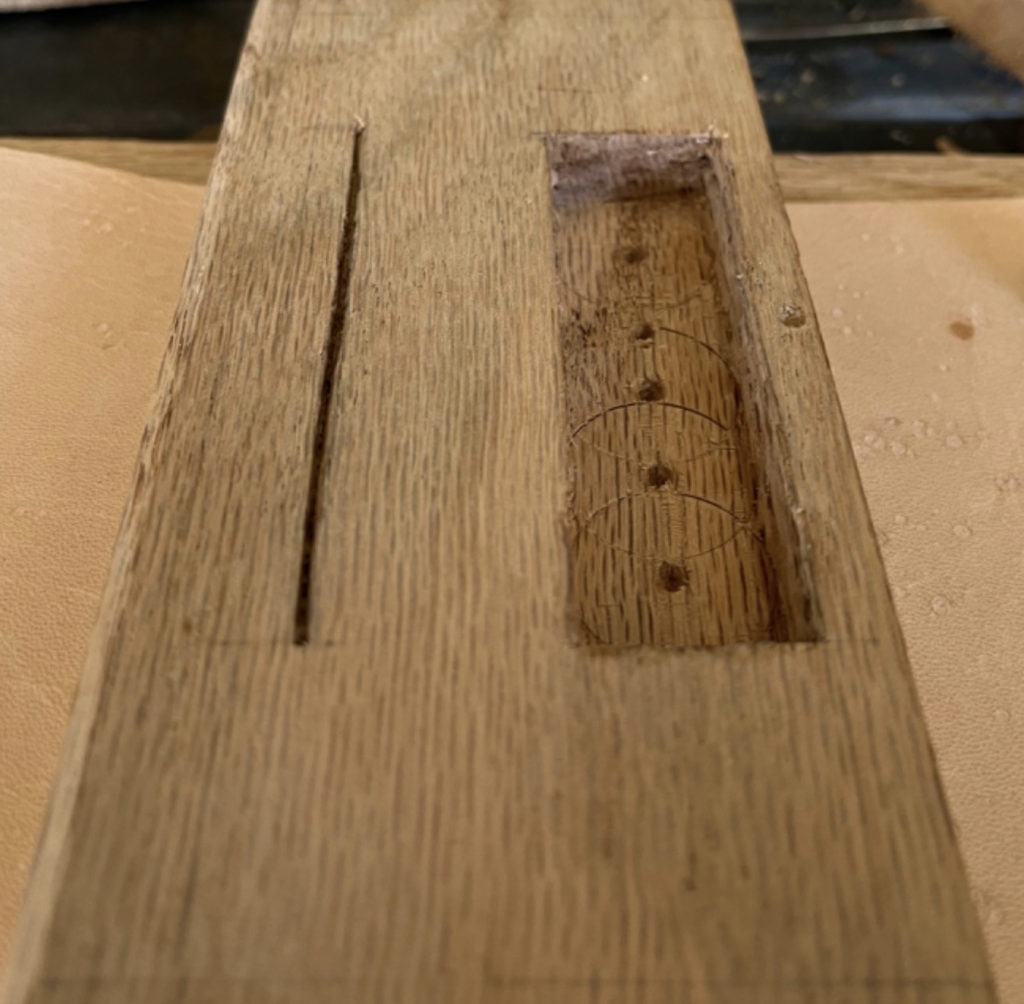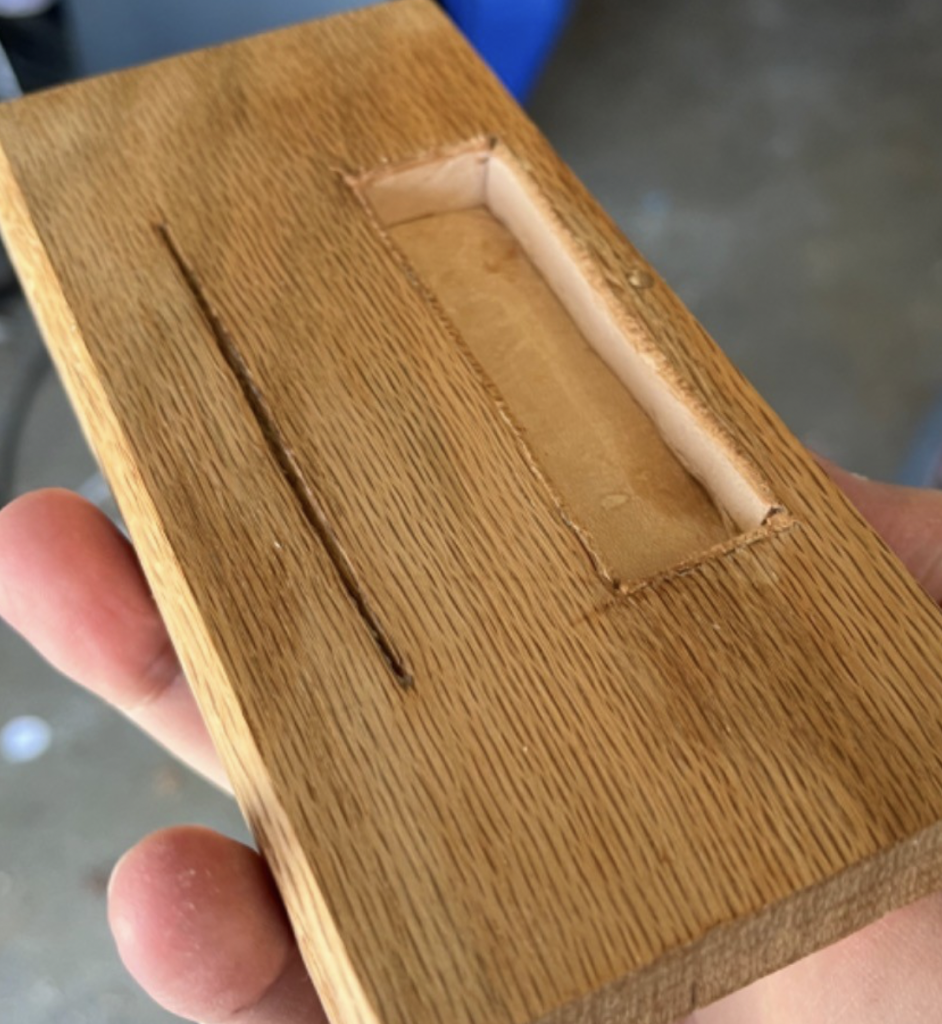 The card slot was carefully done with the same chisel. Draw a line and then put the chisel upright and smack it hard. The bevel on the chisel helped with the "resting" angle of the card. And, for kicks, I put a slight chamfer on the front edge with hand plane.
Finish is simply paste wax because the point of a stand is not the stand.