This year my podcast, Roll for Topic, held its first convention. For one of the door prizes I made a dice tower reusing some ash flooring that a friend had gifted me. Here's the finished piece: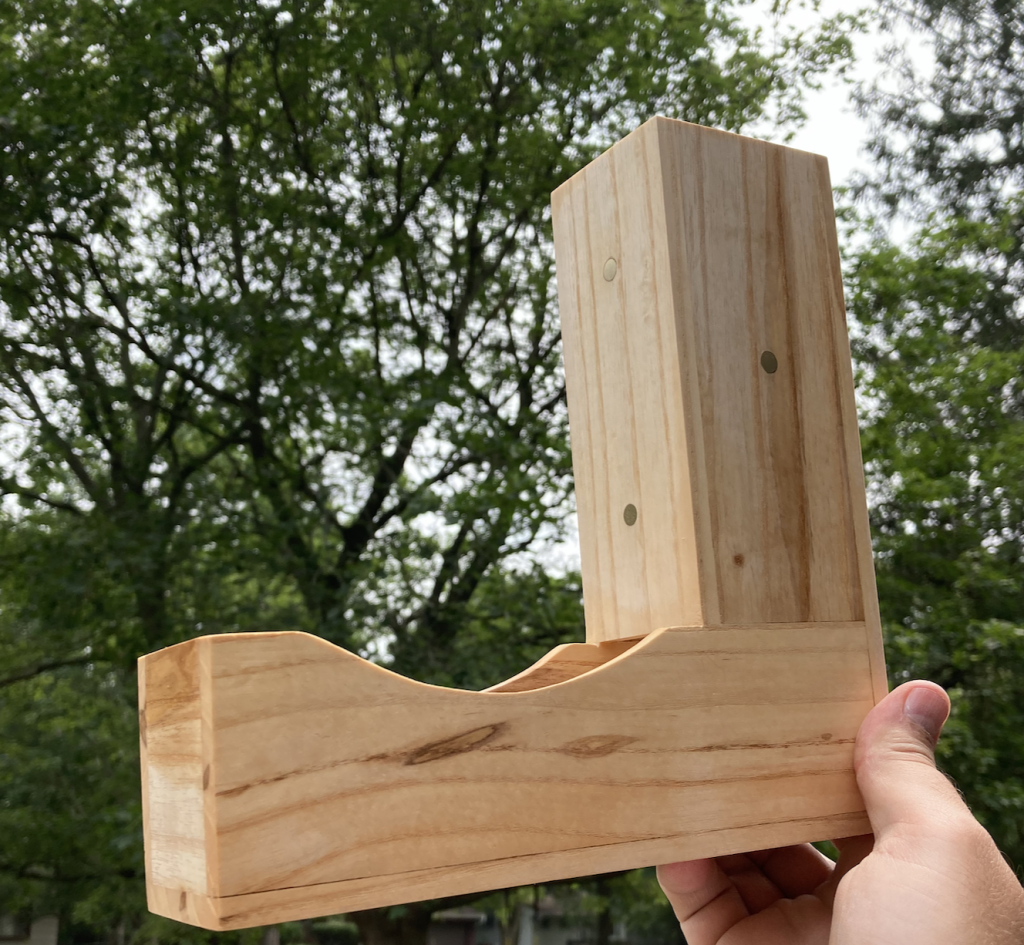 I'm very happy with out it turned out. The brass discs on the outside are for the internal pins that help randomize the dice rolls. Sanded up to 400 grit and finished with paste wax. It has a super smooth feel to it and dice make satisfying sounds as they go through the tower.
Process
First up planing to get the wood down to the right thickness. I really need a planer with any dust collection…Or a bandsaw that can accurately rip boards down to size.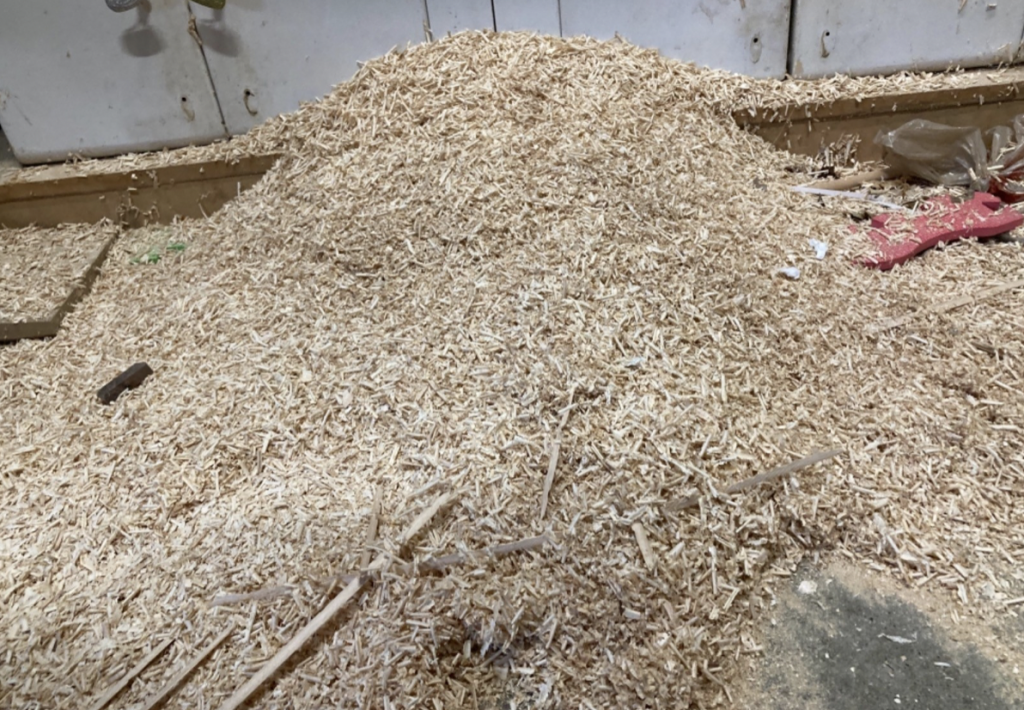 Next cutting the pieces to size. A crosscut sled and an adjusted miter saw were key here: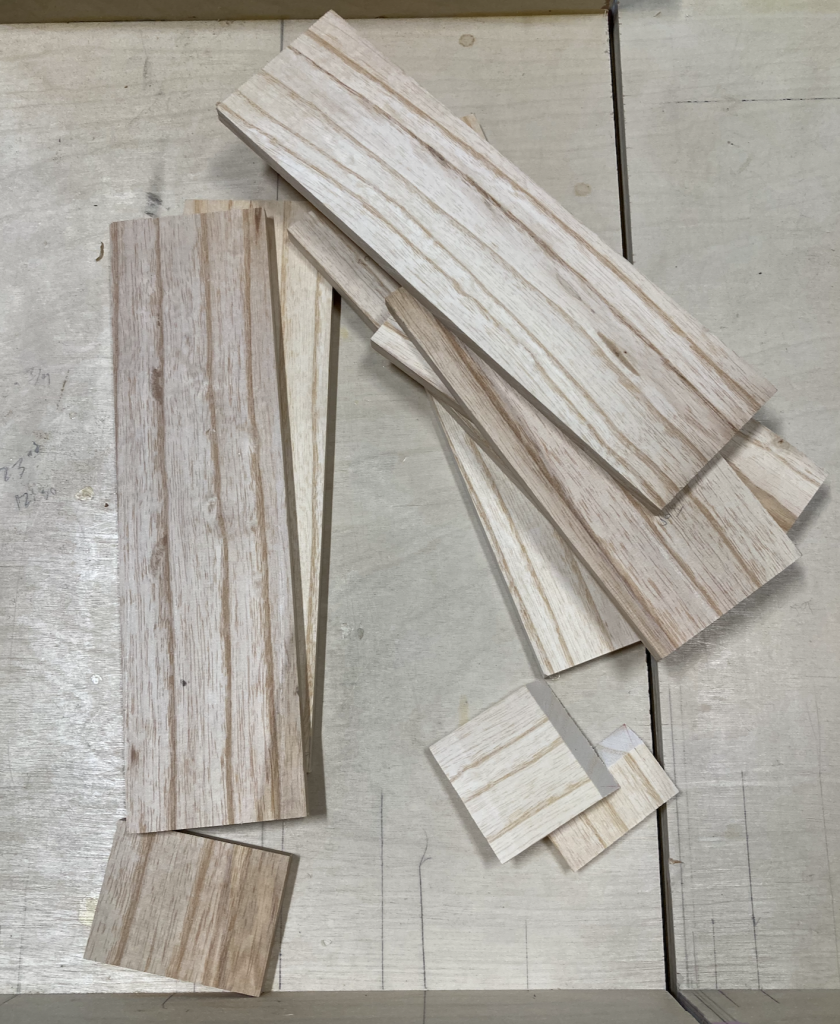 The glueup happened in stages and like all glue ups was difficult and annoying: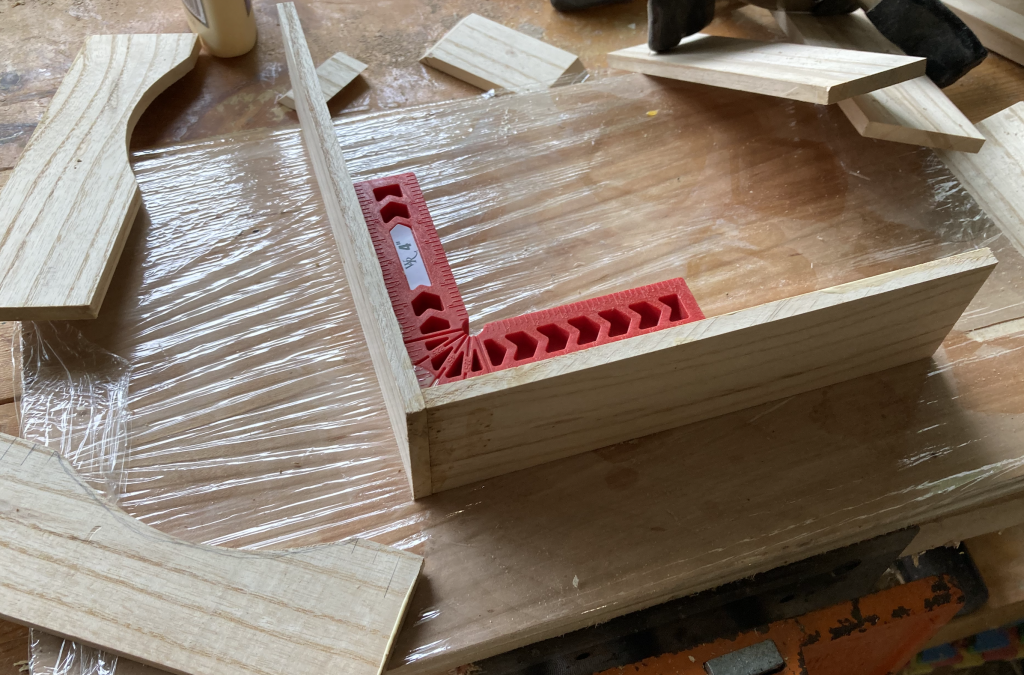 Lots of little pieces that wanted to slide everywhere: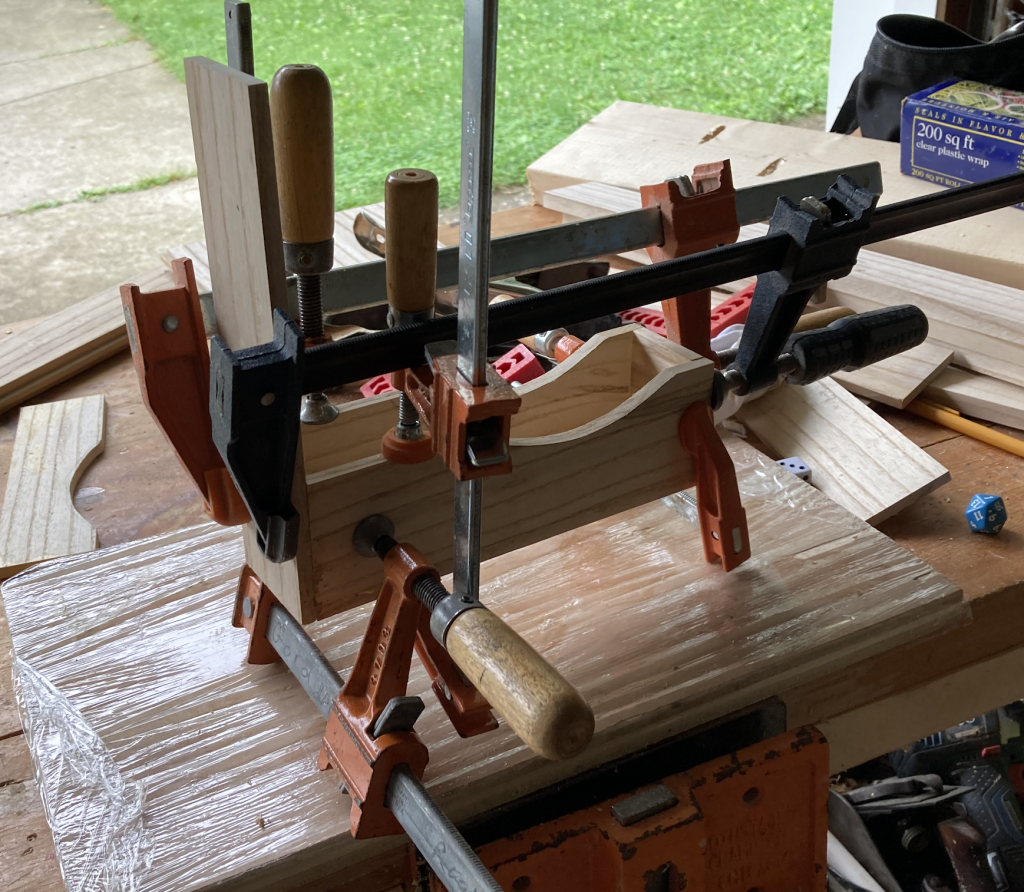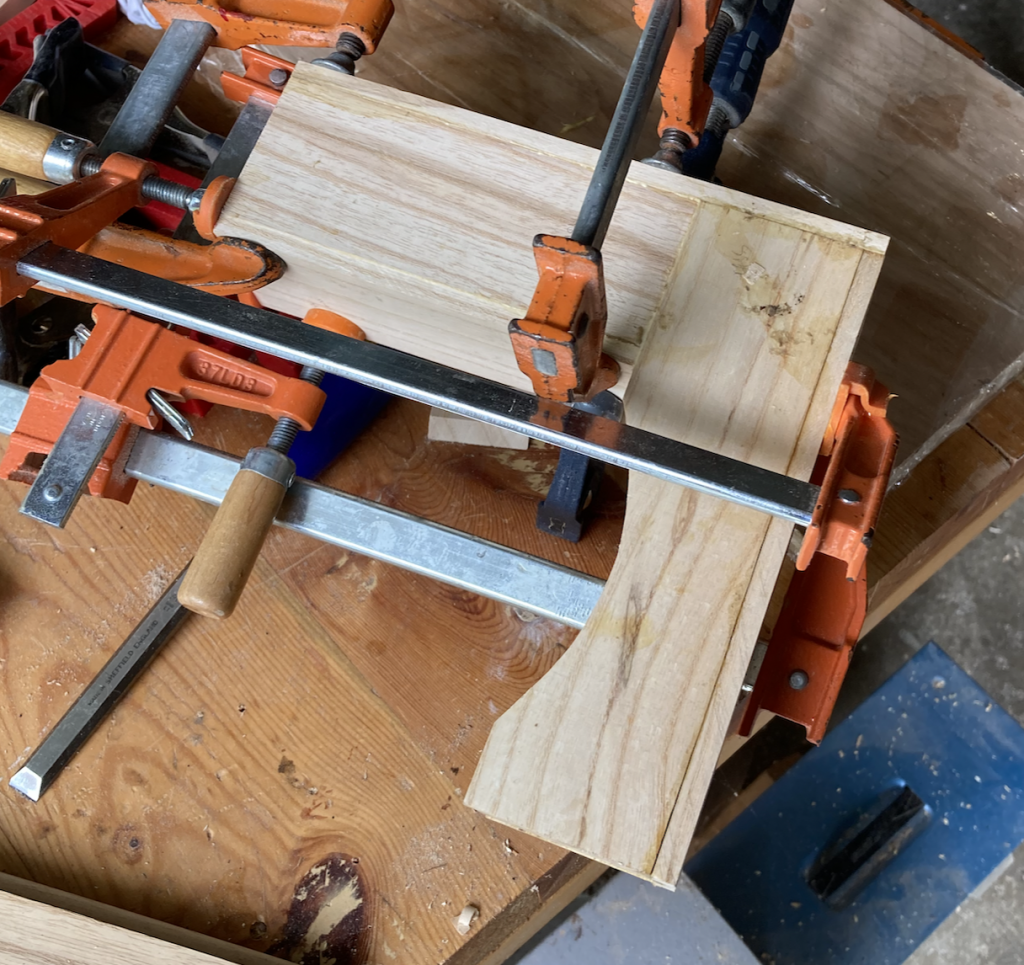 Right when i was "done" I decided to add in some brass rods to help with the randomness of the rolls. This added a lot to the overall look and feel of the piece and I'm very glad I went for it.
Here's a test fit. Once I was sure of the sizing I pulled these out and rounded the sharp edges a bit more: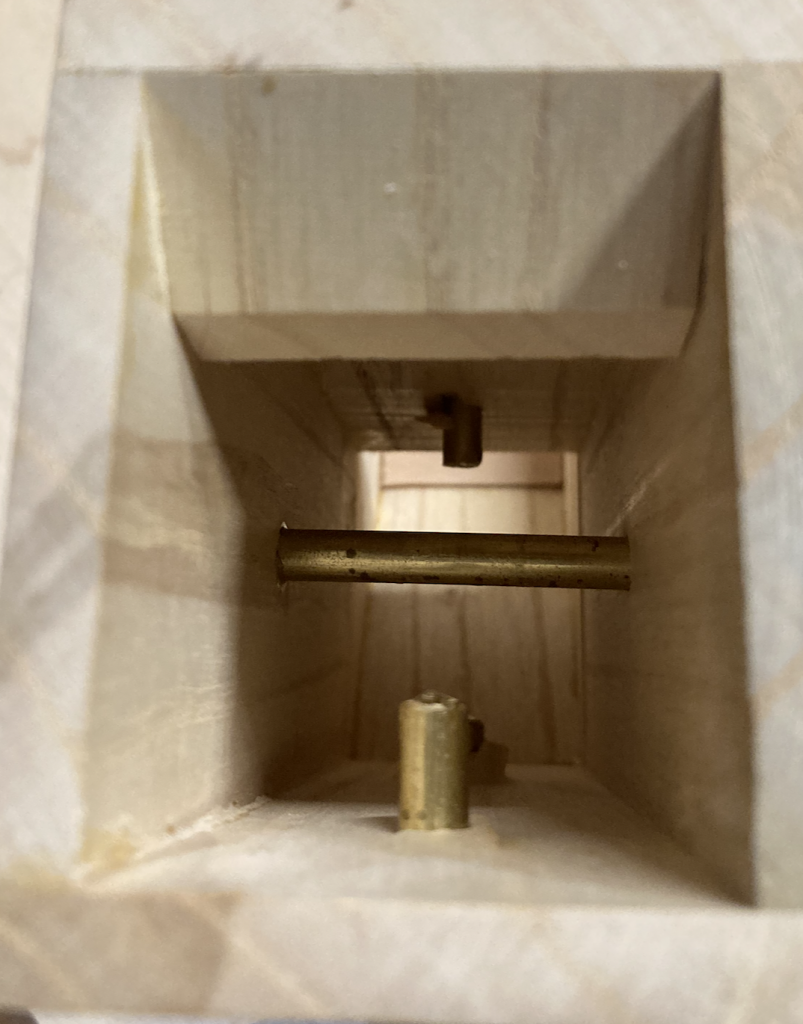 And what they looked like on the outside after finishing: